Want to make our cities KINDER, GREENER, HEALTHIER, SMARTER, and SAFER? Greenways are the answer! Greenways create more livable communities by providing affordable and accessible recreational areas, cultural meeting places, educational experiences, as well as opportunities for historic preservation, and environmental beautification and habitat protection. As civic improvements, greenways also ensure a sustainable future for our cities by impacting economic renewal and growth. There are a range of benefits that result from having these amenities woven into the fabric of communities across America. Read on to learn about the many ways greenways can improve and enhance the quality of life in Buncombe County, and beyond!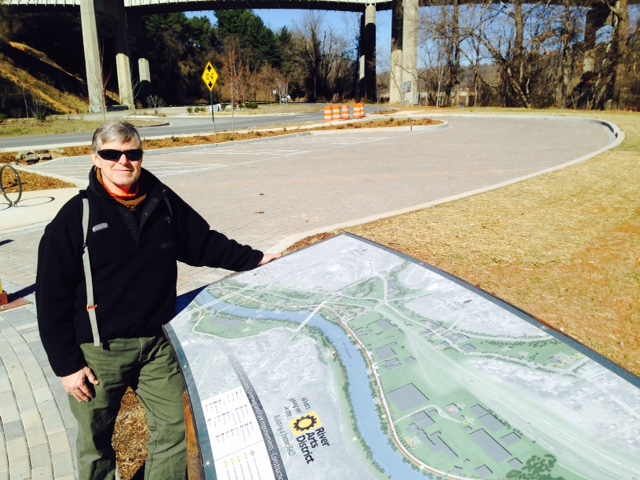 INCREASE HEALTH & WELLNESS
Provide convenient and inexpensive space for physical activity, increasing opportunities for daily exercise

Reduce rates of  preventable disability or disease and mental illness, medical costs and health insurance claims

Reduce Improve physical fitness and mental health by building lifelong healthy habits
In a 2016 study from the Minnesota Department of Transportation, bicycle commuting three times per week is also linked to 46% lower odds of metabolic syndrome, 32% lower odds of obesity, and 28% lower odds of hypertension, all of which lower medical costs.
RECREATIONAL OPPORTUNITIES
Create safe, open spaces to recreate- walk, run, ride, rollerblade, and play.

Preserve places to explore and connect with native flora and fauna

Provide recreational access and opportunities for everyone regardless of age, race or socioeconomic status
Carrier Park and French Broad River Greenways are enjoyed by neighbors from high and low income communities adjacent to these linear parks, providing an easily accessible places to walk, play, or bike.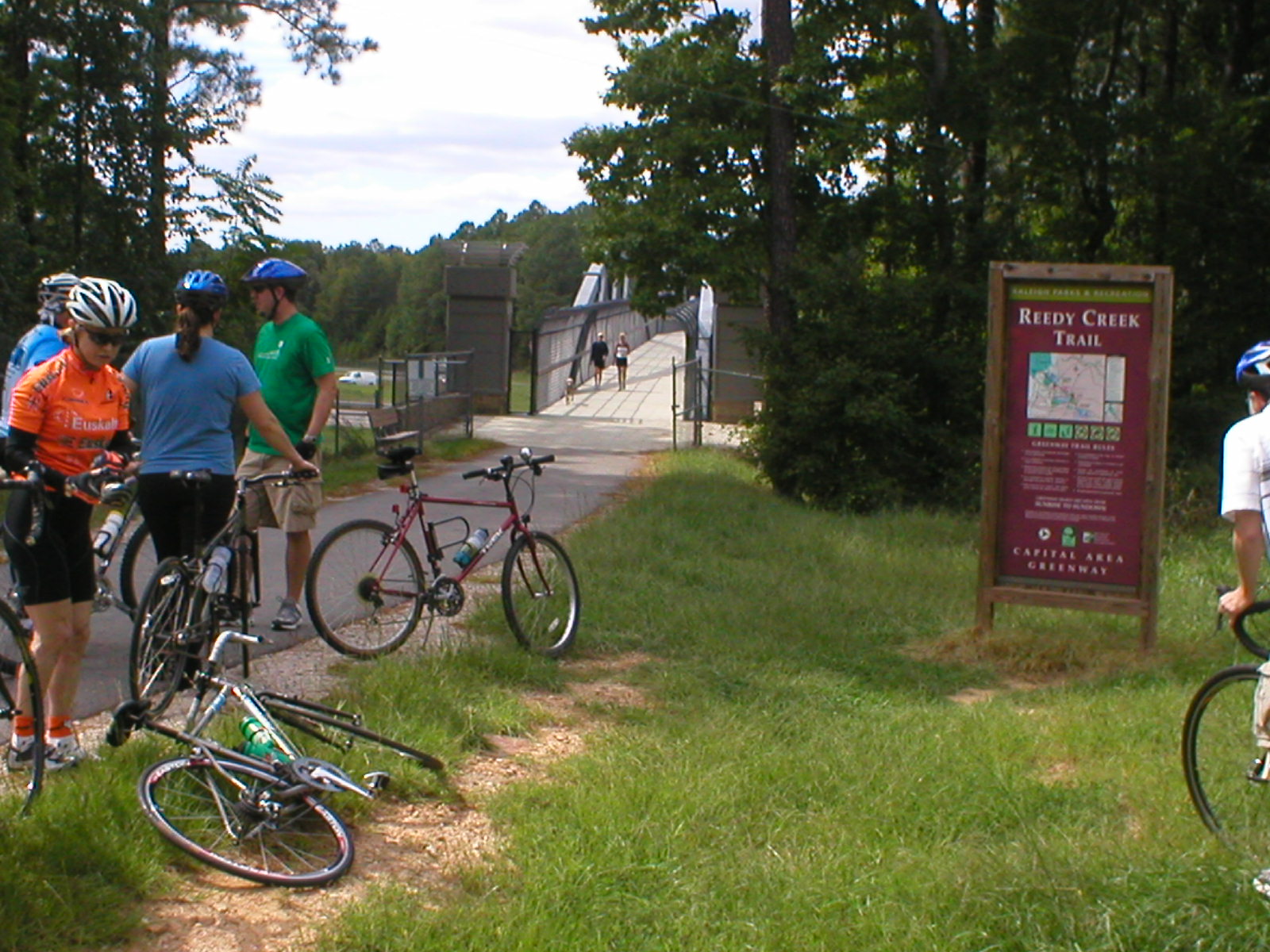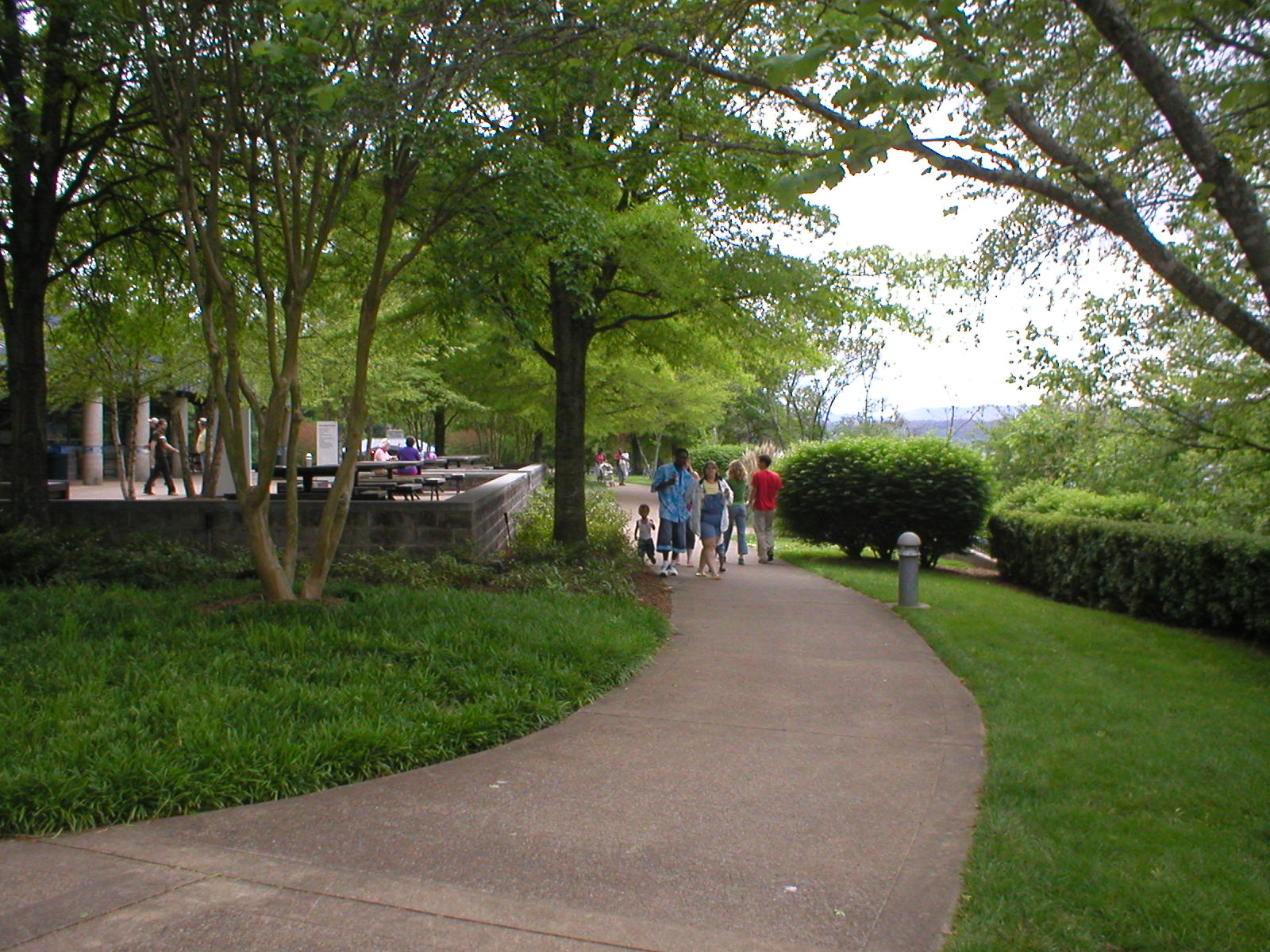 STIMULATE ECONOMY
Attract new businesses and homebuyers

Spur job growth and revenue in tourism, recreation, construction, and maintenance

Increase property values
A 2011 study by the Connecticut Center for Economic Analysis analyzed the value of properties overlooking state parks and or forests and state trails. While the results varied by region, this study identified a "green space bonus" of $41,961 to $50,124 of properties overlooking DEP managed green spaces compared that those that were not.
ENVIRONMENTAL PROTECTION
Protect natural habitat, resources and wildlife for future generations, preserve open landscape and natural floodplains

Improve environmental air and water quality by decreasing traffic, filtering pollutants, curbing soil erosion, control stormwater runoff, and recharging groundwater to minimize flooding

Provide hands-on outdoor classrooms for all ages, promoting environmental literacy and stewardship
In Luzerne County, Pennsylvania the greenway trails adjacent to levees have also become important to the natural surroundings by acting as corridors for wildlife and enabling protection from encroaching development for the Susquehanna River.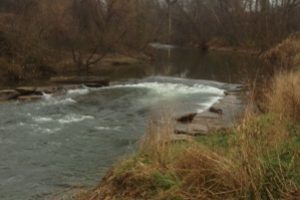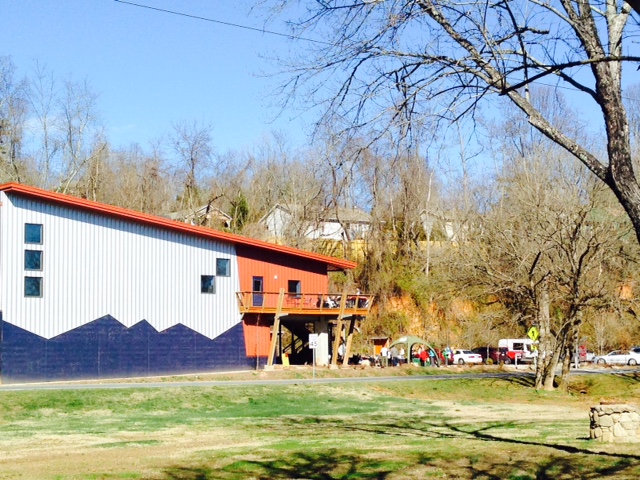 ALTERNATIVE TRANSPORTATION
Provide safe, eco-friendly, and affordable  non-motorized transportation corridors for pedestrian and cyclist recreators and commuters.

Decrease traffic congestion, fuel costs and use of nonrenewable resources

Link residential neighborhoods with shopping and entertainment districts, schools, parks, businesses, cultural sites, and community centers.
The Asheville/Buncombe County area is fortunate to have a growing number of bike safety instructors certified by the League of American Bicyclists.  Certified instructors, known as LCI instructors, assist people in learning how to ride their bikes safely in traffic. This is an important component of our greenway master plan; it is as important to provide the opportunity to ride confidently to the greenway as it is to enjoy the greenway experience.
CULTURAL PRESERVATION
Preserve rural heritage areas and historic places

Provide informal opportunities to meet and interact with neighbors, other citizens and tourists, improving community connections and strengthening cultural identity

Increase desirability and attractiveness of neighborhoods by providing an unique amenity and a sense of place and pride.
The six-mile Bethabara Trail and Greenway in Winston-Salem, North Carolina draws people to the birthplace of the city, the original Moravian Christian village founded in the late 1700s.