Night Flight – Race for Greenways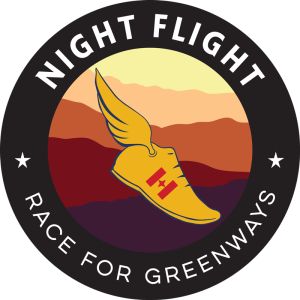 The 5th Annual Highland Brewing Night Flight is everyone's favorite twilight race. The 4.5-mile East Asheville course will take runners through the Asheville Golf Course, through the Beverly Hills neighborhood (where you will be showered with cheers from the residents) and past the WNC Nature Center before finishing back at Highland Brewing Company.  This year's post-race party and awards ceremony will be at the Meadow.  Glow swag will be provided, dressing up is always encouraged, and there will be beer waiting for you at the finish line!
100% of race proceeds go to the Asheville Parks and Greenways Foundation.  Produced by Glory Hound Events.