Mission Statement
Our mission is to encourage and support the implementation of the Greenways and Trails Master Plan and the construction of greenways throughout Buncombe County through public awareness, community education and fundraising activities.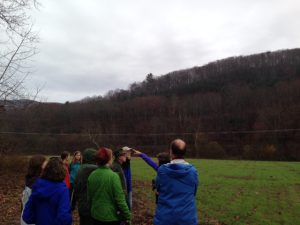 Vision Statement
Our vision is Buncombe County unified by a connected system of greenways throughout our culturally rich, scenic mountains and vibrant towns. We are a community that values health, recreation, pedestrian and bicycle transportation corridors and encourage visitors to share and businesses to prosper from our Buncombe Turnpike Trail Network.
Recent Success
Supported the City of Asheville with a $15,000 contribution to support the East Asheville Greenway Feasibility Study.


Launched the Greenway Hero award in 2016, honoring David Gantt, Chair of the Buncombe County Commission, for his enthusiasm and support for Greenways.

Raised awareness and funding for greenways through special events including, Brewing for Greenways, greenway walks, partner organization events, and special community events.

Held a Strategic Planning Workshop for the Board of Directors to solidify their goals and objectives toward support of the mission.

Produced a 4-minute video and 30-second PSA on greenways, their benefits and an introduction to Friends of Connect Buncombe.

Endorsed and supported bonds on fall 2016 ballots in Asheville and Woodfin related to funding greenways.

Provided financial support for partner greenway organizations in Buncombe county to strengthen and empower their work to advance our greater network.